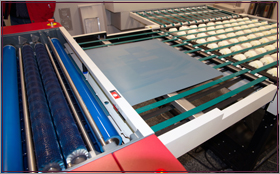 Whether you need metal plates for violet or thermal CTP, or conventional plates – DEI Systems has you covered!
We have a wide selection of high-quality conventional metal, violet, and thermal printing plates at an extremely affordable price.
Our plates are manufactured by the best plate manufacturers in the world and are the finest quality plates available. And because we buy in such large quantities, we get exceptional deals and we pass the savings on to you.
In addition to conventional plates, for CTP we have violet and thermal plates. In violet, we carry a chem-free violet plate and a no preheat violet plate; and on the thermal side, we have a chem-free plate, a no preheat thermal plate and a processless plate.
Basically, whether you are a newspaper or a commercial printer, if you need plates … we've got 'em!
If you are interested in finding a prepress supplies dealer who is committed to 100% satisfaction, high quality and exceptional prices – then look no further.
Call Now